P. O. Box 2979 Upper Darby, PA 19082 | email: Eloquentlyspeaking@gmail.com | call: (484)-374-7852

What's So Great About Being Normal Anyway?

Welcome to a cool inspirational place where you can chill, be encouraged, encourage somebody else and have the freedom to be your own creative beautiful self like me *smile* where you don't have to wear a mask and perpetrate a fraud because we love and accept you; just the way you are! 

Eloquently Speaking is a unique and dynamic place for writers that have been strategically created by the CREATOR to create beautiful messages of hope to help somebody else to shine!  Shine is to be a source of light in a dark place where people are hurting, looking for answers and searching for HOPE.  The overall flavor of Eloquently Speaking is to declare that HOPE IS ON THE HORIZON! 

What Kind of Pen Do You Have?

One of edification or degradation?

What is the purpose of the point of your pen?

Do you write to build up or do you write to tear down;

leaving one's confidence lowered to the ground?

What kind of pen do you have?

Are you writing the vision and making it plain; shooting arrows to their destiny, encouraging, inspiring, and catapulting to a higher level of expectancy,

anticipation, hope and probability?

What kind of pen do you have?

Is it a life changing or a life destroying pen?

Are you using your pen constructively or destructively?

Do you realize the potential of your pen...

(life or death)...so choose your words wisely!

Eloquently Speaking,

Stacey Lunsford, Publisher

Are You A Writer?

What Is Your Anointed Story?

Do you have something to say to encourage others?

What Have You Overcome?

What has the Lord delivered you from? What is your story?

I would like to extend an invitation to you to be a one time or a contributing writer to Eloquently Speaking.

Do You Have Something To Say?

Name:

Email:

Question/Comment:

Eloquently Speaking

About Possibilities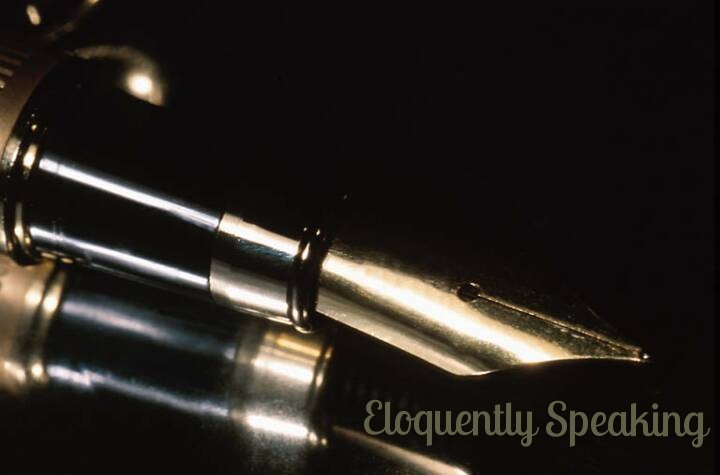 © 2014 Eloquently Speaking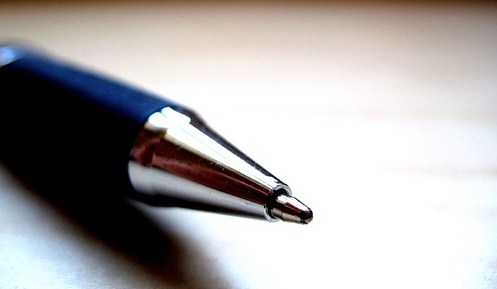 To submit a message of HOPE to encourage someone please

contact Stacey Lunsford by

clicking on the

blue pen or use the

email address below

EloquentlySpeaking@gmail.com